Open a terminal and use the following command to install the necessary packages:
apt-get install network-manager-openvpn-gnome network-manager-pptp network-manager-pptp-gnome network-manager-strongswan network-manager-vpnc network-manager-vpnc-gnome
Type y and enter when being asked to install the packages.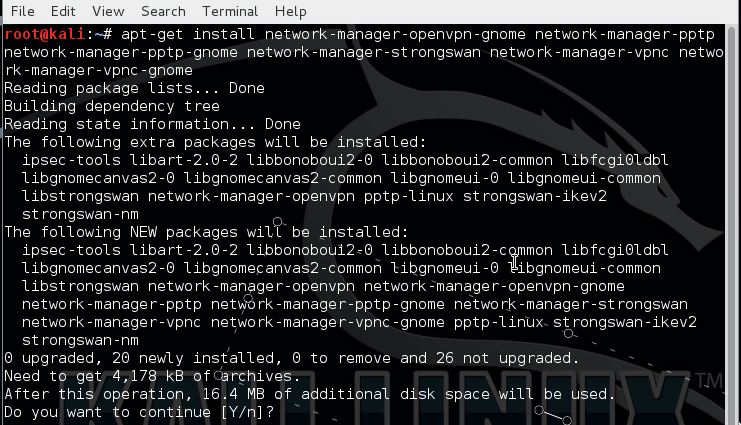 Now we need to download the CA certificate from VyprVPN using the following command (one command, ignore white space):
sudo wget -O /etc/openvpn/ca.vyprvpn.com.crt
https://www.goldenfrog.com/downloads/ca.vyprvpn.com.crt
Go to your network manager, go to the VPN tab and click "Add":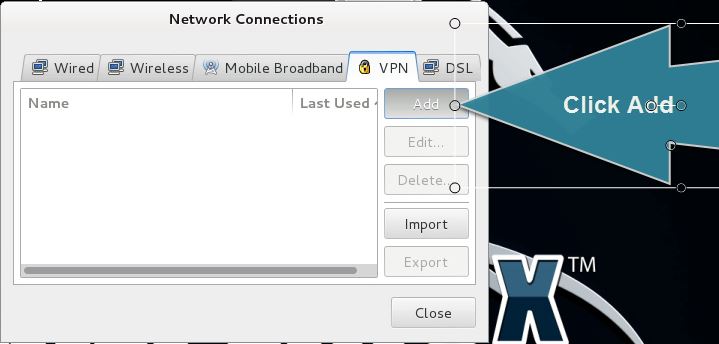 Select OpenVPN as connection type.

And click create:

Enter the following information:
Connection name
Gateway (Different gateways are available from the website)
Set authentication type to password
Username and password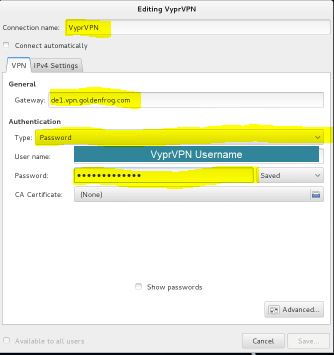 Click the browse file button to select the CA certificate we downloaded earlier.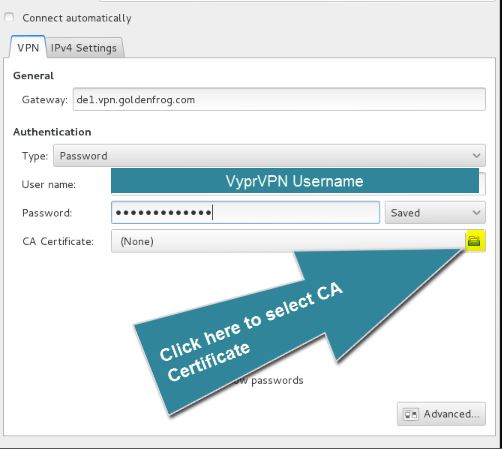 The file was downloaded to the following location:
/etc/openvpn/ca.vyprvpn.com.crt

Click the save button and we are ready to go!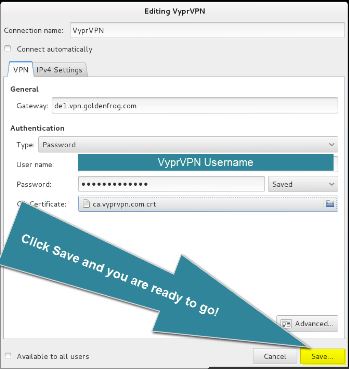 You can start your VPN connection by going to the network manager and select the connection we've just added.