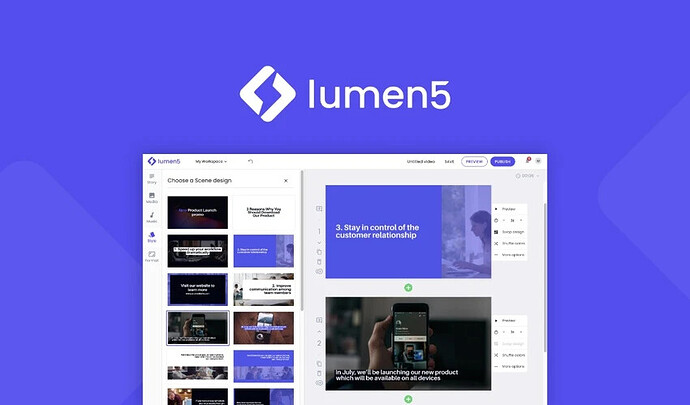 Generate business videos from existing web pages in mere minutes with the power of AI
Videos are ideal for driving audience engagement, but not everyone has the skills to create wow-worthy content. (FYI this 10-minute vlog took me 10 days to edit, and if you don't subscribe I swear…)
And while designing content for videos yourself is slow and resource-intensive, outsourcing to video contractors is expensive.
What if there was a video creation platform that let you quickly transform your written content into stellar video content and ads using AI?
Say hello to Lumen5 .
Lumen5 is an AI-powered video creation platform that helps you create impressive video content for your audience in just minutes.
Powered by AI, Lumen5 makes it easy to engage your audience with high-quality video content.
Whether or not you're a video expert, you can create a video from a blog post or page in less than five minutes.
Lumen5 determines the most important textual phrases, and then adds multimedia content automatically for videos without any of the editing work.
From there, you can customize each video with drag-and-drop media, predefined color palettes, scene swapping, and more for endless possibilities.