Hello, everyone. I'm trying to download a Vimeo video that's been embedded on a website. No download links are accessible, therefore I assume it's a private video. So, I tried using IDM as a video grabber, but it only recognizes little sections of the video, not the entire video. I've provided the screenshots. I also attempted to inspect the player's code in order to obtain the.mp4 link. However, there was no.mp4 link. Rather, I discovered a link to a.js file.
https://34vod-adaptive.akamaized.net/exp=1638222185~acl=%2F219a2f26-bf28-4b42-9b11-1a9b5240f4a1%2F*~hmac=919c4ee026441b285106075758855cbe87a07bd65a6ab7e5a9da6d9051a62d6b/219a2f26-bf28-4b42-9b11-1a9b5240f4a1/video/80731ace,8160389b,9e4d65d6,812d30d7,f2582b45/master.js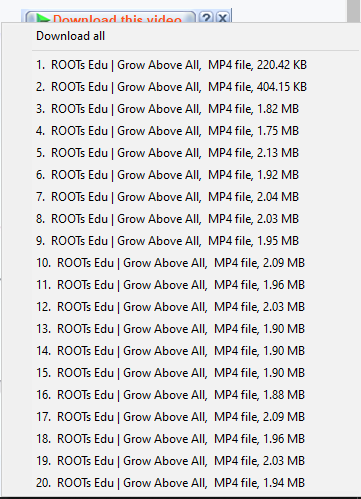 I really need to get these videos downloaded. Please assist me in figuring this out. Please accept my sincere gratitude.